The taster sniffed the large elegant wine glass with a satisfied smile. "Ah, snow peas! And some buttered oatcakes!" A flick of the wrist sent the wine swirling around the glass and another deep sniff produced an even more satisfied smile. "Now there's ripe melon, apricots and peach!". The next taster took up the expression in words of what could obviously be detected on the aroma. "The melon is a honeydew melon, and it's quite ripe. And the peaches are definitely white peaches – quite fresh. There is a real butter and watercress aroma too!"
You can sit in a wine appreciation class where the preceding conversation goes on about all the wines being tasted – one after another. Various people around the table contribute – some are good at it. They seem to have a "quick nose". Many "slow noses" are envious – the quick ones sound so knowledgeable. There are devices around to speed up ones ability to sniff and talk. A well known pioneering example was the "aroma wheel" first developed at University of California, Davis and published in a widely copied form in 1987 in the American Journal for Enology and Viticulture. It appears on laminated cards, on Tshirts, in textbooks and on charts stuck up on the wall in wine shops. Since then there have been plenty of other guides in various formats.
Many wine drinkers are uneasy at this "sniff and tell" approach to wine. They believe that wine is meant to be drunk – not sniffed daintily. They are not going to be seen swirling and sniffing! Then there are those who have done a wine course who can see the "sniff and tell" skill by others, and who can see some of the aromas once they have been suggested. However, they have difficulty in connecting their sense of smell to their speech and initiating the comments.
Science has long ago proved that the tiny traces of compounds found in wine which give it its distinctive flavour, are the same compounds found in fruit and vegetables. The first wine variety to be identified was sauvignon blanc – it has rather a distinctive flavour of gooseberry, passionfruit, asparagus and various herbaceous characters. It was found that a substance called methoxypyrezine was present in these fruit and vegetables and also in sauvignon blanc. The principle of sniffing wine and then using fruit and vegetable descriptors is very valid.
The debate arises about how far a taster should go in sniffing and describing the aroma. There are plenty of enthusiastic "sniffers and talkers" but there are two big potential problems. The first is that they sniff and talk and then stop – they do not realise the importance of palate evaluation. The second is that the aroma character must be related to a conclusion about the wine. It is important to go past the identification of aromas and say something about the key characteristics of the wine. For example, the fruit descriptors being described above, ie melon and peach, are characteristic of chardonnay. The ripe honeydew melon and apricot suggests a warm climate. The oatcakes smell indicates yeasty flavour and points to some maturing on lees. When various people at a tasting speak up with a range of aroma descriptions, then it can be simply concluded that the wine is complex in flavour.
It is true that the nose is very sensitive and that the palate can only taste a few key aspects (acidity, sweetness, tannin and "weight / fullness") but these palate parameters are crucial to evaluating a wine. Fundamental terms for palate tasting are "length", "balance" and "structure" –  terms often misunderstood. Evaluation of length, balance and structure involves "feeling" the effect of the wine on your palate – ie as the wine flows across your tongue. Often you must swallow (or spit out, if a judge) and then think about the "shape" of the wine that is left behind on your palate. This residual shape is called the "finish". Great wines have great length of flavour – even a light Riesling. Balance is the harmony of main constituents in the wine – acid, sweetness, fruit intensity, and tannin (if a red). An experienced taster can "see" the acid sharpness, the broad milky effect of sweetness, the richness and texture of high alcohol and so on. Structure refers to the taste characteristics of the wine which have been imparted by the winemaker.
There is a suggested procedure to follow when tasting and talking about wine (assuming that the wine identity is not known) – first identify the style – dry/rich, light bodied/full, fresh/bottle aged, and maybe a food matching idea (light wine matches light food, richer wine teams well with stronger flavoured food); secondly assess quality broadly – has the wine flavour – even for a light bodied dry style previously identified? Use the "persistence test" – the ability of a wine to linger on on your taste buds after you have swallowed it (or spat it out if judging). Only after these two steps have been taken should you venture into describing the aroma and making comment about variety or origin. For example, a Clare Valley Riesling might attract a comment such as "A light colour and a fresh light crisp taste points to a light bodied fresh style that will match prawn salad. For a light bodied style, the persistence is wonderful, and this is a very good wine – around $20. The light bodied style rules out Chardonnay and others, the floral limes aroma and fresh acidity suggesting Riesling".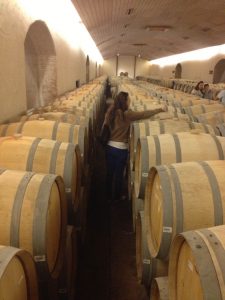 Articles
The most memorable experiences with wine for most people usually include a tasting at the winery.
More »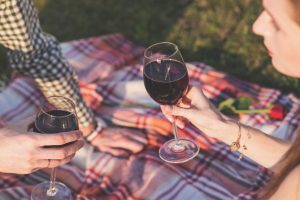 Articles
Whether natural wines are better or not, it is a growing trend. Many wine lists and shops signify natural wines with a clear designation to customers.
More »
Articles
Your cellar may consist of only a few bottles, stored in a carton under the bed, or a room just for the purpose.
More »